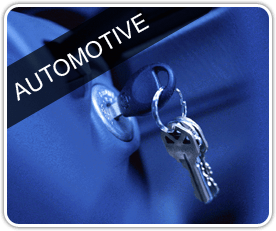 Automotive Locksmith Services
Whether you own the latest in exotic cars or a motor home, automotive lockouts are more common than you think. What is scary about getting locked out of your vehicle is the fact that help may take time to come by. You are probably stranded somewhere far from home with no one to reach out to or need to get somewhere. When time seems to be running out Santa Ana Locksmith will come to your rescue. We offer a wide range of locksmith solutions apart from getting you out of a lockout and in your car. Our array of automotive services includes:
Car and trunk lockout solution
Replacement of laser keys, transponder keys, VATS ignition keys
Replacements of ignition without a key change
Servicing chipped and broken keys
Dealing with trunk, gas casket and glove department locks and a lot more
No matter what type of vehicle you own, our technicians are well equipped to deal with anything that is thrown at them. They can handle even the latest technology with ease and get you unlocked in minutes. No more worrying when the door won't open and no more shelling out a bomb for your security. Santa Ana Locksmith offers discounts and promotions to keep your whole experience stress free and affordable.