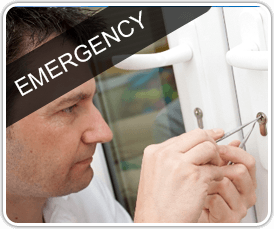 Emergency Locksmith Services
Time is most at stake when any kind of lockout occurs whether residential, commercial or automotive. One can be forgiven for not being prepared but do not let the lockout affect your day or schedule, With Santa Ana Locksmith 24 hour emergency lockout services you are bound to get back on track within minutes. Our technicians are so well versed and experienced in handling all kinds of situations and security systems, you will stop worrying about time. With a consistent and reliable network of emergency call centers working round the clock and dispatch centers spread across the city, Santa Ana Locksmith will get to you before anyone else does. This is what gives us an edge over our competitors.
We take the matters of your security seriously and hurry to rescue you. Regardless of the type of lockout you experience, receiving help is most important and Santa Ana Locksmith has your back. Contact us for the fastest, most responsive and trustworthy 24 hour emergency locksmith services. From working with electronics systems to mechanical ones, we ensure the minimum damage to the door in the bid to get it unlocked. This is possible thanks to the cutting edge technology and well trained professionals that serve our customers.